Salsa for me, Salsa for you, Gunna dance the Salsa in my big black shoe. (Tell me someone gets this reference...)
So 2019 has already started out magnificently. I feel more grounded, centered, and motivated to vibrate on the frequency that will bring me all the abundance, positive energy, and change that I desire. I have been reading a book called The Power, by Rhonda Byrnes. (She also wrote The Secret. If you haven't read it, I HIGHLY suggest you do. That book pretty much changed my life.) I'm only a few chapters in, but it focuses on Love. Speak only of what you love, nothing of what you "hate". Strike the word "hate" from your vocabulary altogether. If you only talk about, think about, and feel love, then you are on the frequency of love, and everything that you attract will be things that you love or will love! Picture a highway that only things you love can travel on, and it leads directly to you. That's what happens when you only allow yourself to focus on the right things, and love is one of the best things to exist in our lives. Since none of us truly have any clue as to how life works, I think I have found the path of how it works with these books, for my life. Some of it is hokey, but if you can get past that part, and look deeper into the meaning behind the hokeyness, ISWEARTOGAD, you will find answers to your life's questions that you never knew existed. We so often get wrapped up in what goes wrong in life, and talking about how wrong is it, that we forget to focus on what is right in life.
Eiiiither way... Last Sunday, Kayla and I had a night, man. It was a night of reflection, life talks, universe speculation, tarot reading, law of attraction research, Golden Globe watching, and developing better intentions for our new year. Everyone jokes about "New Year, New Me". But if you are looking to actually change your life, and manifest exactly what you want into it, then why not use the new year as a reason to kick it off? We were discussing things we love, and what we were missing in our lives. We realized we don't do new things anymore. We go out on the weekends together, but it isn't productive or outside of our comfort zone. So we decided that first up for our Life Goals of 2019 would be starting a cycle of hobbies. We wrote a list of hobbies, and the top of that list?DANCING.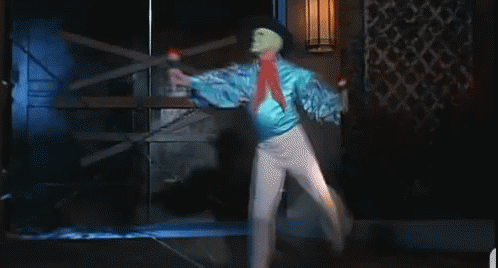 Now for those of you who know us really well, you know that we will interpretively dance around anywhere together, no matter who is looking. But I'm not talking about a "dance like no one is watching" kind of dance. I mean instructed DANCE ya'll. So we made a pact to go Salsa dancing the following weekend. Which leads me to our night last night.
We wore something super extra, headed out really late, probably 11:30pm, and downed some liquid courage.

Side note: I wore one of my best LKC Collection custom made bodysuits, with a belt I have had for jusssst about 47 years, and my Jessica Simpson heels that I  actually have in every color available. (They are platform 5-inch shoes that ended up helping my Salsa spin better than I could've ever anticipated! A compliment I even got by someone I danced with. Hay haaayyy 💃.) 

We ended up at the Havana Club in Cambridge, made friends with the door man who ironically was working his last shift ever, and he escorted us in himself. (So lovely to meet you Jason, you are a peach!). The dance floor was full of colored lights, spinning humans, and electricity. People come up and ask you to dance immediately, in a surprisingly super uncreepy manner. It's just a natural flow of song to new song, and partner to new partner. Everyone we danced with was educated in Salsa and Bachata and were amazing instructors on how to be led in this specific style of dance. It is MUCH more challenging than I had anticipated! But in a good way. I'm TERRIBLE at being led into a spin. Do I go left? Right? Are you spinning me? Do I spin me? Are lives at stake? Did I just break your wrist? It's like a Die Hard movie every single time. BUT, thanks to the help of several patient dancers, I mayyyy have gotten the hang of it!
After about an hour, these two novice Salsaeers were ready to roll. (Salsaeers. Musketeers. Same thing, whatever.) We patted ourselves on the back for breaking out of our comfort zones and doing something new. We did the thing! This will definitely be a monthly adventure for us from now on. SALLLSSSAAAA WOOOOOO! I highly recommend breaking out of your comfort clamshell and finding some random shit to make you uncomfortable and sweaty. Thaaaaat sounded weird. Anyways, until next time... Olé!!!
---